Interviews
22 Apr 2022

1 Minute to read
Interviews
Updated on 22 Apr 2022

1 Minute to read
---
Share feedback
Thanks for sharing your feedback!
In Talenteria, you can schedule job interviews with candidates. To be able to schedule an interview for a job opening with a candidate, the candidate must be linked to this job opening, either manually or by applying for the job on the career site.
Go to Interviews > Interviews to open the Interview Calendar page where you can see upcoming interviews that have already been scheduled, schedule new interviews, and manage the interviews.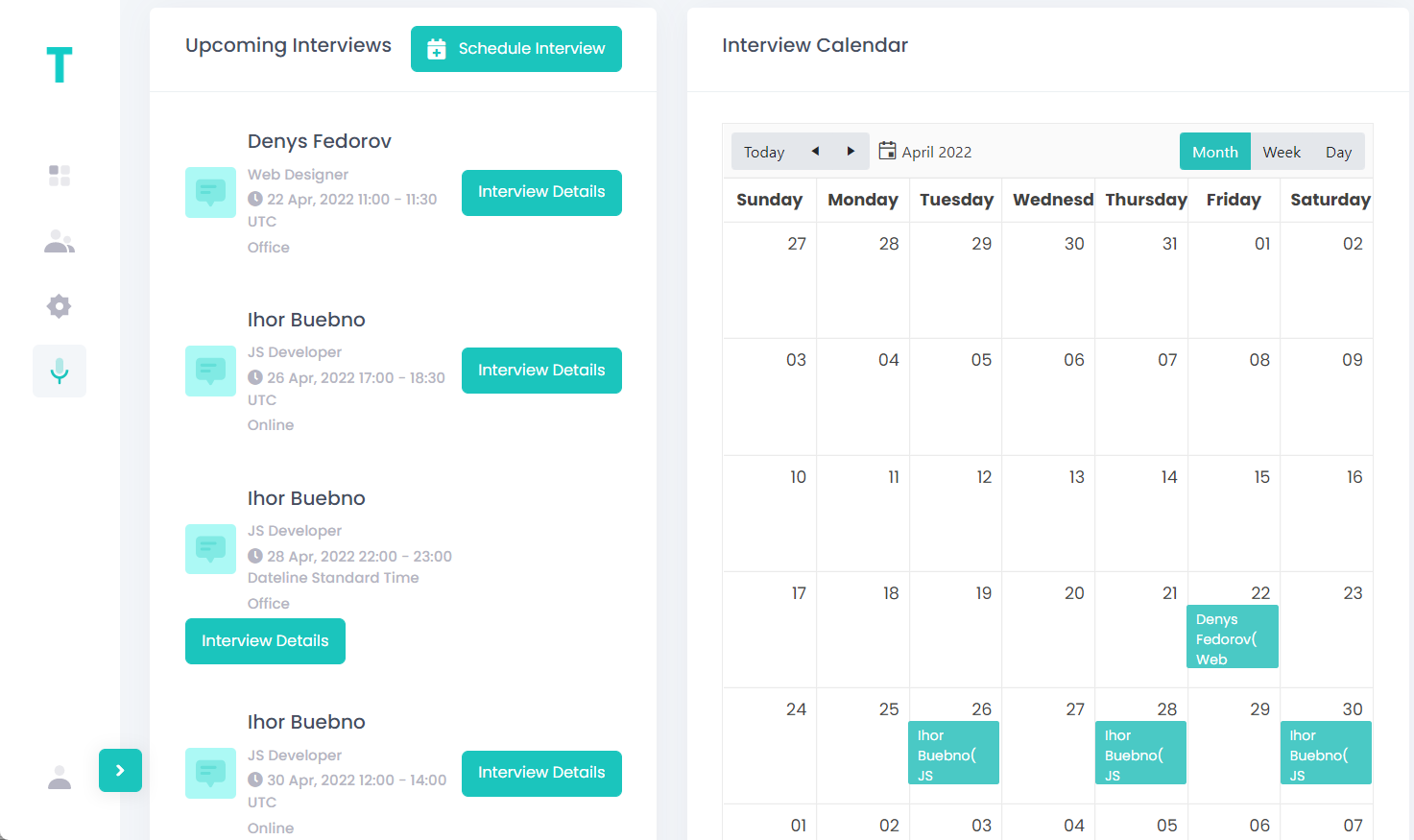 In the Upcoming Interviews pane, you can see all upcoming interviews. Select the Interview Details button to view detailed information about the interviews, as well as to edit or cancel the interview. Alternatively, you can select and hold (or double-click) an interview in the interview calendar to view or edit its details.
In the interview calendar, you can set filters to view scheduled interviews for a specific day, week, or month.
---
What's Next