Career sites
18 Jan 2022

1 Minute to read
Career sites
Updated on 18 Jan 2022

1 Minute to read
---
One of the primary features of Talenteria is the possibility of building career sites, using site templates, where you can broadcast your job openings for candidates to apply for, post talent pools for candidates to add themselves to, as well as host other job-related information. You can create multiple different sites for different purposes. Each career site may have its own application form. Moreover, application forms can be unique per job opening ad or talent pool ad if necessary.
To view the currently created career sites, go to Sites, Pages and Application Forms > Sites.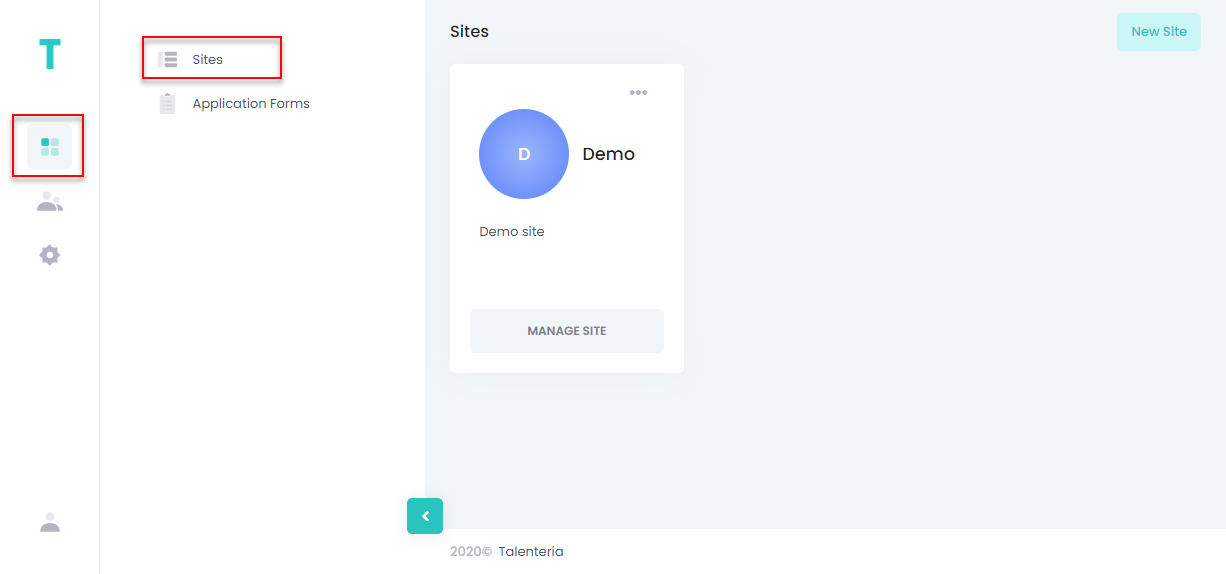 To manage a site, select Manage Site on the site tile.
To visit the site, select the site title on the site tile.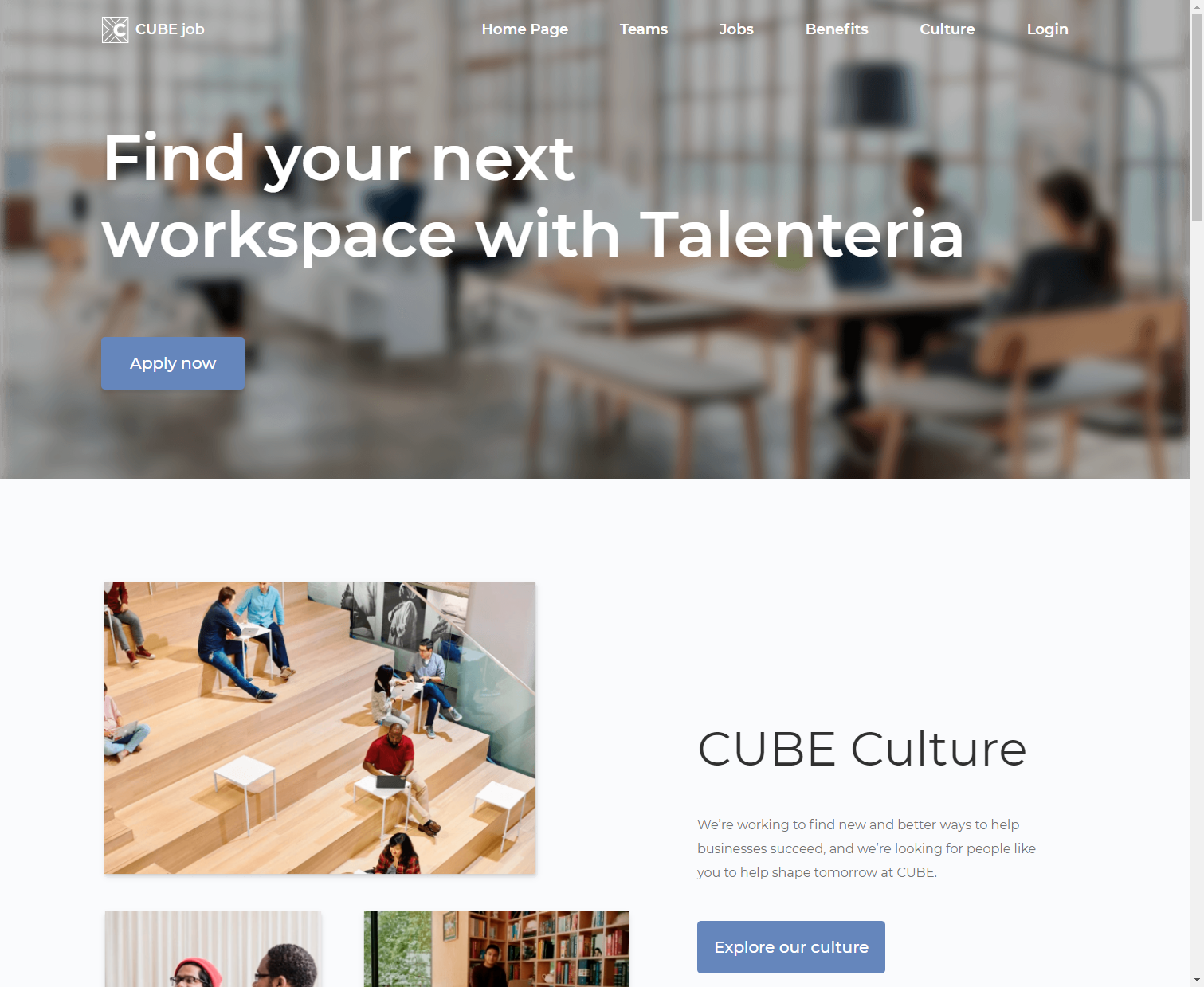 ---
What's Next